Our Mission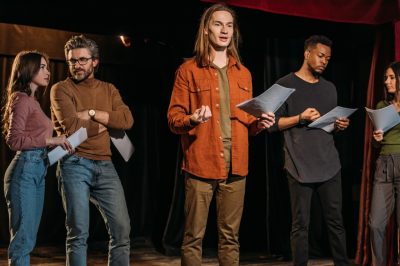 Self-Awareness . . Self-Belief . .
Kent Opera harnesses the power of drama and teamwork to help offenders shift their lives in a fresh direction. Several times a year we offer people who are looking for a new personal path the chance to work with a team of professional performers by taking part in an original piece of theatre – Hamlet in 45 Minutes, Half an Hour in the Tempest — which they help to devise and develop themselves.
Working together, they explore the themes and questions that challenge us all, collaborating to practice the techniques of self-projection, body language, and the principles of operating in a dramatic team: learning their lines, accepting feedback, and showing up on time for the sake of the group.
By experiencing the challenges and inspiration of creative performance they can start to apply those principles to their own lives, practicing — and hopefully developing — the flexibility, determination and positive mindset that we all need to put on a good show.
A new way of thinking . . A new way of living . .