Covid postponement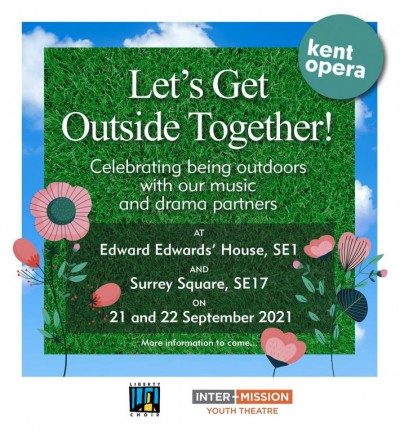 POSTPONED
What do flowers, greenery and fresh air – the joy of nature in the urban jungle – mean to us? We have gained a new appreciation for all this during the months of COVID?
We are thrilled that Southwark Charities has offered us the chance to stage an autumn production in the garden courtyards of their almshouses at Edward Edwards' House, SE1, and Surrey Square, SE17 on 21 and 22 September.
We will stage a selection of songs, poems, recitations, raps, arias, dances, skits and sketches – and even perhaps a communal singalong – to share and rejoice in what these gardens have to offer. We invite our partners to join us in a teatime concert celebrating the simple but oh-so-precious pleasures of being out of doors in the heart of the city.