Kofi's Story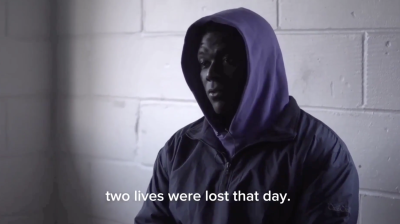 Our short film is the culmination of our 2023 Campaign — 'Lives not Knives'.
The drama tells the real life story of a young man caught up in knife crime — and how two lives were lost in one day. Acted by William Barnor, 'Kofi's Story' was directed by film student Neve Conlan, and edited by Danylo Borodai, a young Ukrainian recently arrived in London.
'Kofi's Story' will be unveiled at a ceremony on Tuesday 19 December 2023 at the Prince's Trust, London, before being distributed in schools and youth centres to educate young people on the dangers of carrying a knife.